One of our customers wrote to us last week. They have moved to PDCA Complete for their task management needs and shared with us one of their experiences.
They have an upcoming external audit, for their safety management system (certified to ISO 45001). Previously they had demonstrated to their auditor that they had managed objectives and tasks via spreadsheets. Keen to find a more efficient way, their Health and Safety Manager adopted PDCA Complete.
A key part of this was to manage the tasks from their management reviews. If you aren't familiar with the ISO management systems, a management review is a formal meeting to ensure that your business is responding to changes internally and externally. It is also there to make sure that you are learning from the system and that the system is working correctly.
So, they defined the agenda within PDCA Complete, based on the ISO 45001 standard. This allowed them to view the agenda at any point during the meeting with just one click.
They captured the decisions and actions agreed as they worked through the meeting. PDCA Complete has been designed to work inline with the requirements of the main ISO management systems.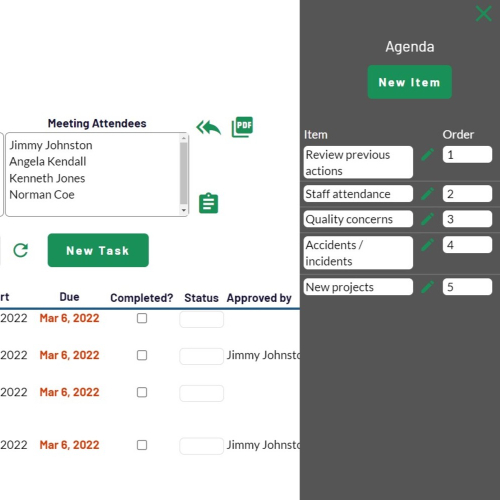 But, here's the great bit. There was no typing up of minutes later on. There was no distribution of tasks after the meeting. The minutes were captured during the meeting and instantly the corresponding tasks were fed into the teams' My Tasks.
My Tasks is the core of PDCA Complete. It shows all of the tasks that are related to you. The tasks you need to complete. The tasks you need to approve. The tasks that you are a stakeholder of. And, the tasks that you have assigned to others. Everything is there and with just a couple of clicks you can have your finger truly on the pulse. Live notification badges make this process even easier, sign up for a free account today and you can find out for yourself!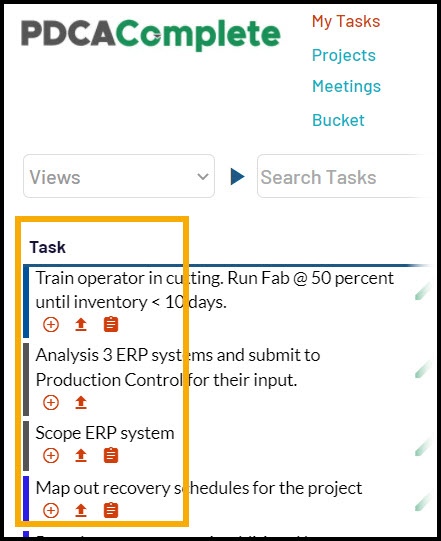 Their Health and Safety Manager also noted that within minutes of the meeting having been completed, notifications of completed tasks were starting to appear. Days later, more notifications of completed tasks (or requiring approval) were arriving in his email inbox. This is one of the reasons we created PDCA Complete, so the team worked on tasks in between meetings, not just five minutes before the next one!
They say that they are ready for their ISO 45001 external audit and that PDCA Complete has helped them with feeling this way.
If you want to take advantage of our free account today then you can sign up here, or check out our pricing page here.
Also, we have a payback calculator based on the meetings module alone, which can be found here.
If you spend your time typing up meeting minutes, for an ISO standard or not, and you really want to unshackle yourself then I urge that you try out PDCA Complete today.