There are so many online task management systems available today, how do you choose between them?
They all have their own unique features. Some are more relevant to specific industries and some are based around different project management approaches.
In this article, I want to share with you a few of the unique features that make up PDCA Complete.
We've aimed PDCA Complete at teams that want to improve their business processes, manage team meetings and processes and manage change effectively.
A team hierarchy
One immediate difference with PDCA Complete is the team hierarchy feature. You can configure our system so that you can limit your team as to who can assign tasks to. If you don't want the office junior to assign tasks to the owner, that's configurable.
Optional approval step
A bug bear of many online task management systems is when a team member prematurely marks a task as complete. We all have colleagues that are trigger happy, stating that a task is complete when it isn't. To remedy this, PDCA Complete has an approval feature that you can use when you feel it is appropriate. In short the task will hang around until the approver says so!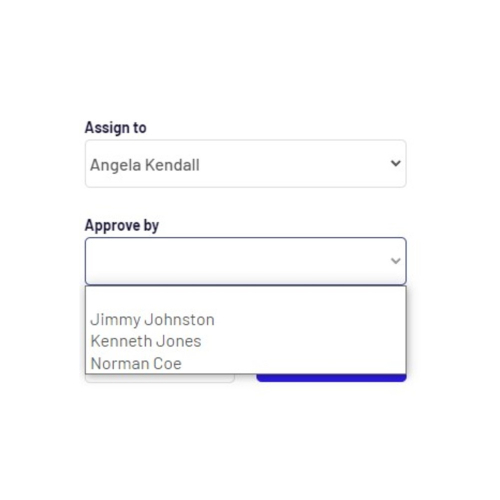 Visible previous actions
Leading on from the last point, we have left completed tasks visible within projects. They can be filtered out but if you want to check, they are easily accessible. How many times have you been in a meeting and you want to check on an already completed action? We've included this functionality.
Meetings log
Capturing actions from a meeting, especially a series of meetings (e.g. team meetings, management reviews etc…), is easy with PDCA Complete. With our system you can see all of the outstanding actions from the meeting series with just a click of a mouse. We've included a standard agenda tool too, so meetings can be captured quickly and actions disseminated immediately.
Standard project review agenda
We've included the standard meeting agenda tool to our projects module too. During a project review meeting you can bring up the standard agenda and make sure you tick everything off that you need to look at.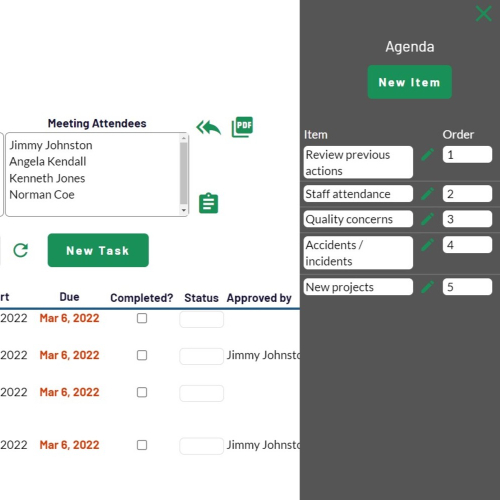 PID (Project Initiation Document)
To help you design, and launch, effective projects we have included a PID template within the projects module. This is optional, but will help you to define the parameters, deliverables and business case for your projects.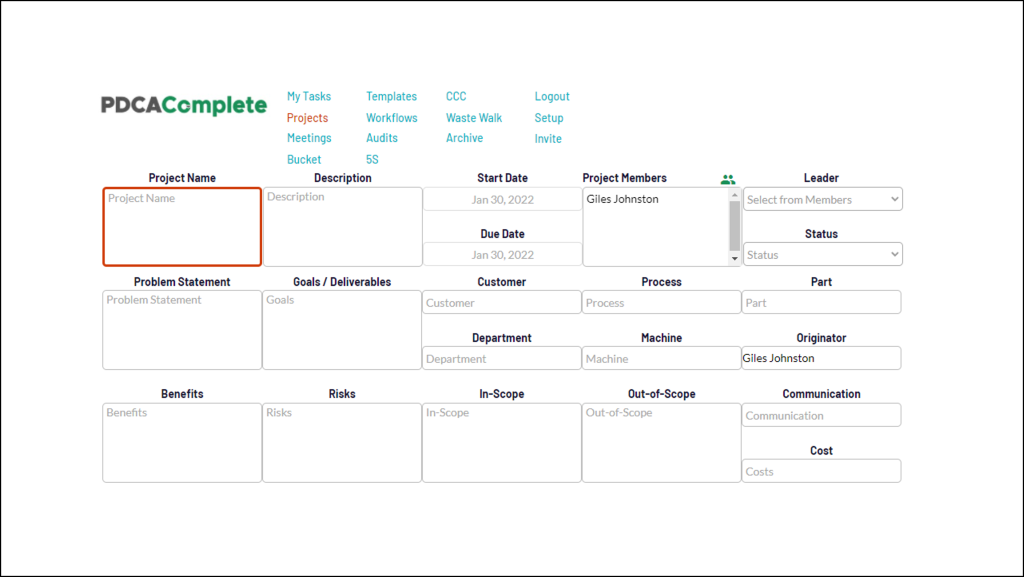 Auditing
Knowing where you are, against your own standards, is a great way to quickly identify improvement opportunities. We've included a few options here too. You can carry out a 'typical' audit, as you would do with an ISO management system. You can also undertake a 5S walkaround, a waste walking review or brainstorm issues with your teams using the CCC methodology.
Digital workflows
To help your team avoid having to 'remember to remember', we have a digital workflow tool inside PDCA Complete. This allows you to build a digital replica of the tasks that you need to carry out for a specific process. Allocate durations and responsibilities and then launch the workflow to suit your business' needs.
All tasks in one place
You can view and update your tasks in the various modules, or via the My Tasks screen. My Tasks is the nerve centre of your task management system. You can see your tasks to complete. You can review the tasks you have assigned to others, or the ones that you need to approve. You can even add comments to the tasks where you are a stakeholder. It is easy to navigate and speeds up task management.
Improvement evaluation tool
Finally, for this list at least, we have the BCS system which lives inside our 'bucket' screen. BCS stands for 'benefit, cost and speed'. This is our approach to continuous improvement prioritization. It helps you to park up your potential improvement ideas and then release them when you are ready; there is no point clogging up your task management system. The BCS approach also allows you to develop improvement opportunities, by using the logic of the BCS approach.
Free account
PDCA Complete is different to many other task management and project management systems that are on the market. To help you find out how these features can help your business we offer a free subscription to PDCA Complete. The free account is for up to three team members and includes all of the features listed above. If you have a bigger team, you can find out more on our pricing page.
To get started with your free account, click here.