My latest book Every Business Needs A Routine is available for free on Amazon Kindle this weekend.
Specifically it is free from Friday 13th January 2023 to Tuesday 17th January 2023.
The reason I am sharing it here is that it supports the concept of PDCA Complete, particularly the scheduling of the workflows and template task elements.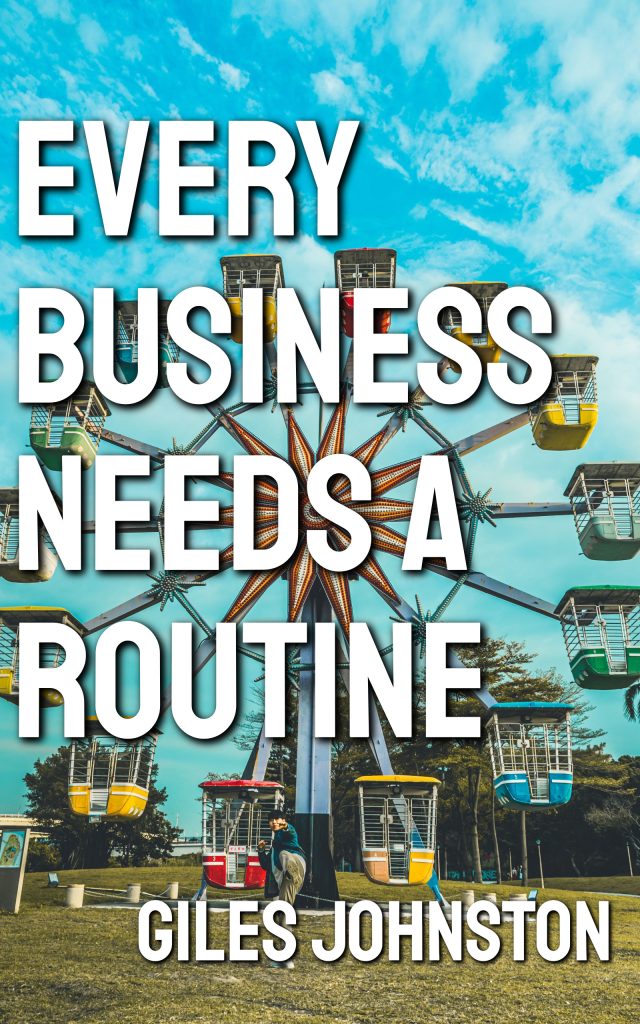 The book is aimed at business owners, and leaders of organizations that are fed up with Groundhog Day. Those days where you seem to be re-inventing the wheel to get yourself out of a crisis situation. The book challenges the reader to examine the routines (formal and informal) that are present in their organization and see if they can be built upon.
The book walks the reader, step by step, through a way of thinking to help them get the most from their business routines. When I have consulted for clients, there have often been crises that stem back to a lack of routine. I wanted to write this book to address that challenge.
Also, I have kept the book as short as possible (it is around 70 pages long). It has taken three attempts to do this! The first was too long. The second didn't quite address the issue. Hopefully, like the tale of Goldilocks(!) this one is just right.
To get hold of your free copy of Every Business Needs A Routine, head over to Amazon during the promotional window by visiting this link.
If Kindle isn't your thing, you can pick up a paperback version by following the same link.
I hope that you find the book useful and reduce the number of headaches you have to deal with on a regular basis!